You know those weird moments in life where your brain is screaming at you to make the move you know you should make, but against all your own best advice, you do exactly what you know you shouldn't?

Sometimes, you don't even know why you make the ridiculous decisions you make, it's almost as if it just feels so wrong it's right. At least that's what your broken decision making process tells you.
It appears as if pro poker player Gilles Bernies was caught in this awful loop of decision hell.
Keep reading...
Show less
Gambling outside of legitimate gaming establishments is a bad idea.

Sure, every now and then a few bucks change hands while watching a football game or a fight on TV, but that's small potatoes.
Big potatoes are dangerous potatoes. And by big potatoes I mean organized illegal gambling.
One poker player, who may actually be a poker pro, learned that lesson the hard way.
Keep reading...
Show less
When someone talks about their "little black book," it's usually some outdated TV show that's referring to someone's notebook of sexual conquests. Gross. What a gross thing.
The Little Black Book in Las Vegas is way, way different.
Keep reading...
Show less
Ever since we were young (the collective "we" of all humanity) we've all dreamt of one day roasting a thicc joint while rolling them bones ("playing craps") on an actual casino floor.

Sure, we've found similar pleasures in dank dens and illegal underground gambling speakeasies, but nothing would compare to rolling up the Bellagio, then rolling one up in the Bellagio.
The sad truth is we're likely very far from that beauteous future, but the good news is: we're taking positive steps in that direction.
Keep reading...
Show less
You ever notice how movie stars like to play poker?

I don't mean those high-stakes underground games that keep getting busted and reforming elsewhere because stars gotta gamble too.
Ever watch the World Series of Poker (WSOP)? It seems like Shannon Elizabeth plays practically every year, and even Mr. Rounders himself, Matt Damon, graces the green felt with his presence from time to time.
Keep reading...
Show less
Tesla is singlehandedly saving the world.

Sure, there are other companies that are pretty health conscious planet-wise, but no one looks as good doing it as Tesla.
Ever since the ghost of Nikola Tesla began visiting Elon Musk's nightmares, whispering to him the secrets of unlimited energy, Tesla, Inc. has been making moves to change the world, and upend the oil-dependent automotive industry while they're at it.
How exactly are they doing this?
Well for one, their new sports car is literally--LITERALLY--better than the new Bugatti Chiron.
Keep reading...
Show less
After that whole Conor McGregor thing, Floyd Mayweather is pretty much financially set for life.
Unless those high-rollin', money-tossin' gambling rumors are true. Then maybe he could use a little extra income.
Regardless the reason, Floyd Mayweather is dipping a toe in the world of poker.
Keep reading...
Show less
Las Vegas is no stranger to setting world records.
They're home to the world's most horniest escorts, the world's drunkest gamblers, and the world's least horniest escorts.*
*(None of this has been substantiated by Guinness or any other record keeper, but it just feels correct enough to put in print.)
An actual Guinness World Record held by Vegas: world's tallest observation wheel.
The 550-foot-tall High Roller, a main feature of Caesars Entertainment's Linq project, is bigger than even the London Eye.
Most recently, on November 18th, Las Vegas hosted another "world's largest," but this time it was for something way cooler...
Muthaf***in' lasers!
Keep reading...
Show less
Box Nation Official/YouTube
Boxing is one of the most grueling sports in the world. We know that fighters often prepare to go 12 rounds, so their cardio has to be at a level that most people will never even experience.
So it's always a bit of a surprise when a fight ends quickly. For the person who lands a knock out, it's the moment preparation meets opportunity. And for the person who gets knocked out, it's a bitter moment that underscores months (sometimes, even years) of preparation.
So when World Boxing Organization's bantamweight champion Zolani Tete stepped foot in the ring this past weekend, he might have even surprised himself when he put his name in the record books.
Keep reading...
Show less
Blanca Marisa Garcia/Combat Jiu Jitsu Worlds
There are entire chains of the internet that are devoted to Jeff Goldblum -- and rightfully so. For the better part of the 90's, Goldblum entertained the masses as one of the reliable scientists to get us through some of the most unimaginable threats of dinosaurs and aliens. And through the right combination of nostalgia and memes, Goldblum has once again found his way into the popular culture.
But among a sea of Goldblum gold, there is quotation from Jurassic Park that always seems to work well when presented with controversial ideas.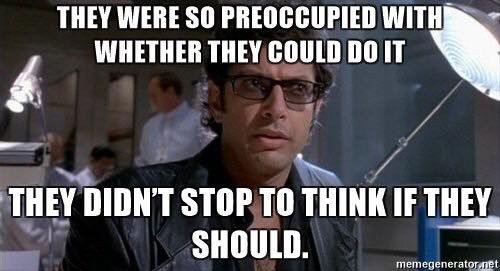 The Internet
Keep reading...
Show less
Professional sports and drug use go together like Russian athletes and performance enhancing drugs.

That's not a stereotype: The Russian state doped the shit out of a thousand athletes.
But I digress.
When it comes to professional poker, I'm not sure if there's ever been a single instance of blood doping, mainly because what the hell would that help? Bring more oxygenated blood to your ass for extra comfortable sitting?
While the average professional poker player probably has no interest in steroids, blood doping, or any other traditional "performance enhancers," there is plenty of drug use at the tables.
Did you know that the World Series of Poker doesn't drug test its entrants?
Keep reading...
Show less
A few weeks ago, Colby Covington decided to embrace the role of being a heel. After defeating home town hero and grappling legend, Demian Maia, Covington went after the Brazilian crowd and called them a bunch of "filthy animals." For added fun, he decided to call the country a "dump."
Naturally, that didn't sit well with the crowd. Or a number of Brazilian UFC fighters. Or the UFC for that matter. But Covington decided to run with his newfound 15 minutes of fame, citing the oft used "hey, I'm just selling the fights and having fun defense."
One person who failed to see the fun of it all, was former UFC Heavyweight champ, Fabricio Werdum. Covington was on hand for the UFC's Australia event going on over the weekend and happened to run into Werdum who happened to have a boomerang on hand.
Ask me if he threw the Boomerang at Covington. Please. I beg of you.
Keep reading...
Show less
Las Vegas is one confident city.

You can tell by how it always leaves the lights on, so everyone can see its splendor.
Vegas knows it looks good.
Which is why the town is trying to attract everything to it, from gamblers to sports teams. And, most recently, major sporting events...
Keep reading...
Show less
By all accounts, Conor McGregor gets preferential treatment in the world of mixed martial arts.
The UFC literally lets him do and say as he pleases, and still gives him some of the best deals the company has to offer. The boxing world allowed him to make jokes at the expense of Showtime executives without any kind of consequence. And the movie world even indulges and embraces his cult of personality (he has a documentary coming out via Universal Pictures after all). Yet, that's part of the carefully staged persona that McGregor has carved out for himself. Be the center of attention and captivate the masses.
And it's worked out pretty well for him. That is, until last Friday afternoon.
While making a visit to Bellator 187 (the WCW equivalent to the UFC's WWE), McGregor made a big splash when he went into the cage a little too early to congratulate one of his fellow training partners Charlie Ward.
Keep reading...
Show less
Get grass on the go!

Las Vegas is now the proud host city to a Nevada first...
A drive-thru cannabis dispensary.
No, I'm not joking. Yes, that's (somehow) legal.
Keep reading...
Show less
Chris Romero/Kid A Photography
After starting as a featured attraction at EBI 11, Combat Jiu Jitsu was given it's first opportunity to thrive on its own. Growing from the four person tournament format that have been featured as the appetizer in between matches at the Eddie Bravo Invitational, this was the first time we got to see an entire card filled with just combat jiu jitsu matches.
And what started with a legendary first match between JM Holland and Chad George last February, expanded into two eight man tournaments at the 135 and 155 weight class divisions. The event was able to take a little bit of the magic that made EBI so unique and add a few new twists and turns to the combat style that we've previously seen.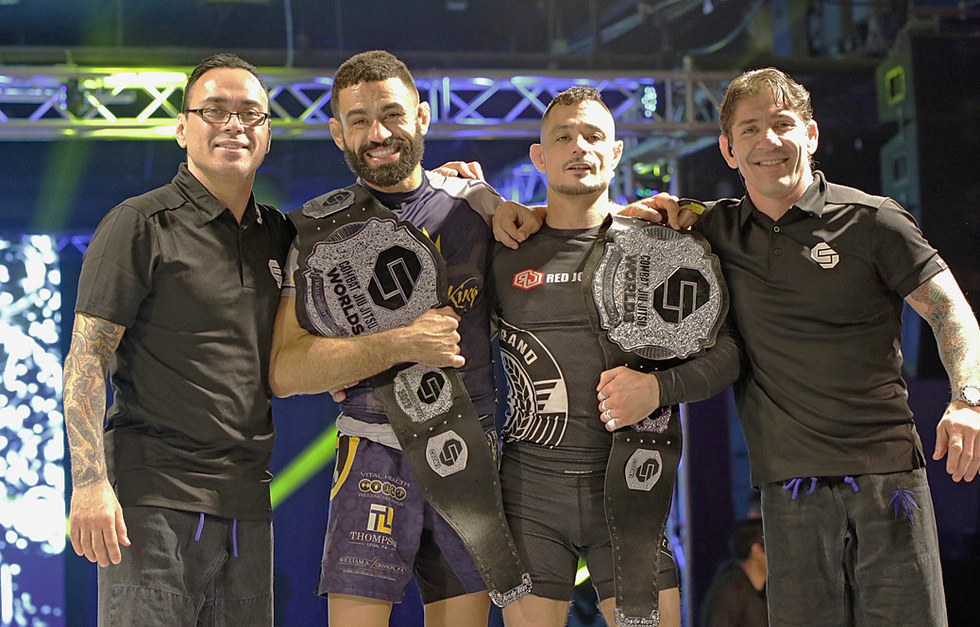 Blanca Marisa Garcia/Combat Jiu Jitsu Worlds
Keep reading...
Show less